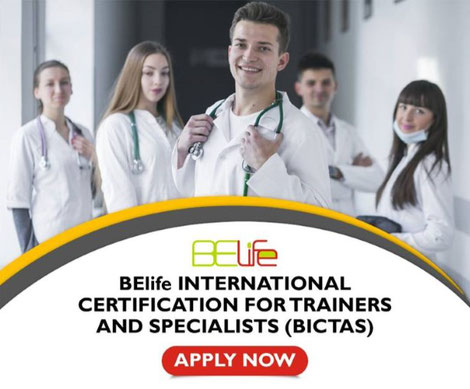 25 lucky candidates will receive 6 months of sponsored training directly by Master Del Pe, with a post-training job contract, to work with MDP BElife USA as Alternative & Complementary Medicine Specialists.
What do you need in order to participate?
The English language is mandatory, as well the availability to travel and love for growing & service. Read more to find out details and to discover if this is the opportunity you are looking for...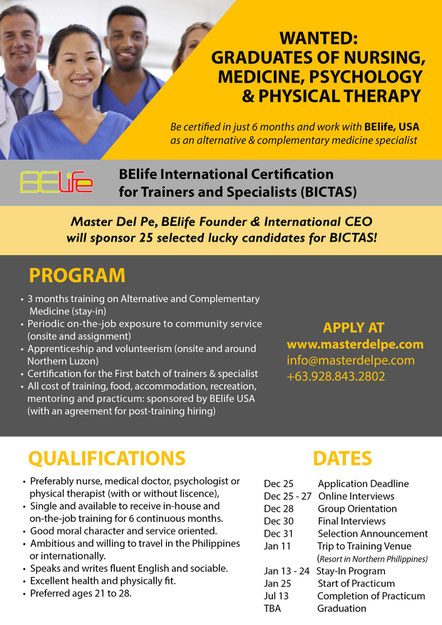 ... Preferably for young graduates of Medicine, Nursing, Physiology and Psychology, the Certification will be lead in MDP Village World Center, in Cervantes, Ilocos Sur, Philippines, and ONLINE.
MDP BElife™ will provide to your accommodation and food & beverage during all your stay in MDP Village, including your transfer to and from the Manila airport.
MDP BElife will provide even to all the transfers and recreational/complementary activities, planned during the training.
Going deeper to the pic on your right you can see more details and look at the selection process dates.
Remember to apply until next December 25!
Good Luck!
If you think some of your contacts needs to know this, please SHARE. Thank you,
Angie
Monthly Newsletter Subscription