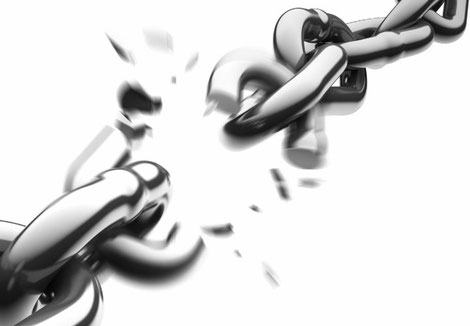 In poche parole.
Due cose che non si sanno sul più grave danno da dipendenze e, soprattutto, sulla sua soluzione. 
Just few words.
Two things people don't know about the highest addictions damage and, more than all, on its solution.
Due cose che non si sanno sul più grave danno da dipendenze e sulla sua soluzione.
1. Problema
Gli effetti delle dipendenze, in particolar modo da droga e alcol, sono sottovalutati, e presto ne vedremo le conseguenze.
Droghe e alcol, dopo i primi barlumi, alterano la capacità di pensare, di prendere le giuste decisioni, di auto-gestirsi e performare, facendo crollare l'energia vitale, portando incubi notturni e scarsa qualità del sonno.  Ciò che è pericoloso, e poco conosciuto, è che successivamente fanno perdere la presenza a se stessi. La conseguenza di questo sono le esplosioni di violenza di cui abbiamo sempre più spesso notizia.
2. Soluzione
In tutto questo, la buona notizia è che è possibile riprendersi la vita, scardinando le dipendenze, i loro effetti collaterali, e sviluppando qualità che permettono di sostenere e sviluppare in modo autonomo, performance ancora migliori, qualità delle emozioni, dei pensieri,  capacità decisionali, buone relazioni e qualità del sonno, in modo naturale, integrando strumenti pratici e immediati. 
SEMBRA INCREDIBILE VERO? 
Per questo è importante verificare i risultati.
Vi lascio quindi alle VIDEO -TESTIMONIANZE >  di alcuni familiari e partecipanti al progetto svoltosi nel 2016 con un gruppo di 58 persone, in collaborazione con l'Amministrazione di Baku, nelle Filippine. I risultati della ricerca, consultabili su richiesta, indicano come risolti il 96,5% dei casi, in 45 giorni.  
Qui una sintesi dei risultati
cleanLIFE-Riepilogo-ITA.pdf
Documento Adobe Acrobat
95.6 KB
A disposizione per ogni questione in merito, un caro saluto a presto, Angie :)
NOTA. Se desideri ricevere risposta ai commenti inserisci l'indirizzo email nella casella "sito web". Grazie. I tuoi dati sarano utilizzati solo per lo scopo specifico. Privacy e trattamento dei dati del sito.
Two things people don't know about the highest addictions damage and its solution.
1. Problem
The collateral effects of addictions, especially drugs and alcohol, are underestimated, and we will see the results, soon.
Drugs and alcohol, after the first glimmer and exciting effects, affect the ability to think, to self-manage and perform, breaking down vitality and decision-making, bringing nightmares and sleep problems.  But what is most dangerous, is that later people can lose their  self-awareness. In that cases, everithing can happens, as we are frequently seeing on the news.
2. Solution
It is possible to regain people life, by disfiguring addictions and their side effects, growing and growing so much better, by developing qualities that allow to self-manage, to increase performance, to develop quality of emotions, thoughts and decision-making skills, having better relationships and sleep quality, in a natural way, by integrating practical and immediate tools.
THAT'S INCREDIBLE, RIGHT?
THAT'S WHY IT'S BETTER TO TALK THROUGH RESULTS
Here you can download the research
Here you can watch at the VIDEO-TESTIMONIALS > by some of the family members and participants to the cleanLIFE project, in collaboration with the Bauko Administration, in the Philippines. The research indicates that 96,5% of participants, totally overcame their addictions in 45 days.
For any questions and queries about, I'm here. Angie :)
NOTE. If you wish to receive a reply to your comment please, insert your email address into the "website" box. Thanks. Your data will be processed only for the specific purpose. Privacy policy 
---
 Angie CLAIRE © 2017. Tutti i diritti riservati. All rights reserved.